About Bass...My First Love
It seems like a lifetime ago I was working summers at my Grandfather's potato farm, trying to earn enough money to buy a bass. I am not sure why bass was my chosen instrument, but I know that it spoke to me. My heroes included Fender session bass player Joe Osborn, and much later, the great Jaco Pastorious. I soon learned, however, that each bass player, in order to be sought after, must develop his own significant style. Although I admired Jaco's command of his instrument, and his extreme dexterity, I knew that unless his sound was coupled with a groove, the bass no longer spoke to me. I returned once again to revere Joe Osborn, for his simplicity and absolute refusal to loose the groove while adding his own touches of greatness. It is this greatness I will always strive to achieve. My goal is not to stand out above the music, but to make the muse dance.
Over 45 Years of listening, playing, studying, followed. At first alone in my basement. Later with bandmates. I earned a degree from Syracuse University in music, and traveled with touring bands, including the Fifth Dimension, and The Sail, for a number of years. Tours took me to the west coast of the United States, and later through Canada to the north.
Then came a move to LA, where I made connections with various studios, and began recording.
Later, a move to Nashville, where sounds of country music hurtled me into a different part of my career. Another tour landed me in Ireland. Sessions were forthcoming in Nashville studios as well.
I have toured with Vince Gill, Dan Fogelberg. The Fifth Dimension, Maria Muldaur, Ronnie Milsap, and many more artists. I just completed a live performance with 3 outstanding female vocalists, The Bold Soul Revival, at the John Coltrane Jazz & Blues Festival in High Point, North Carolina.
I'm not just a studio musician....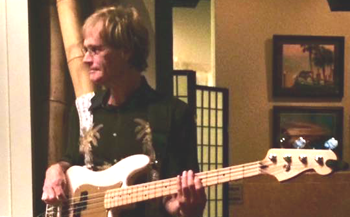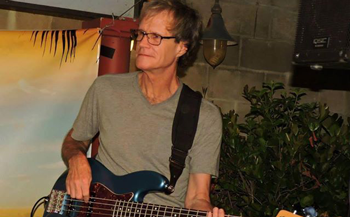 I'm somehow convinced that playing out, working live with bands, improves the sound quality of my music. There's always a new opportunity to seek out, another song to create, another dance to begin.